Saturday 29 February 2020, 05:10
Consorzio di Promozione Turistica di Padova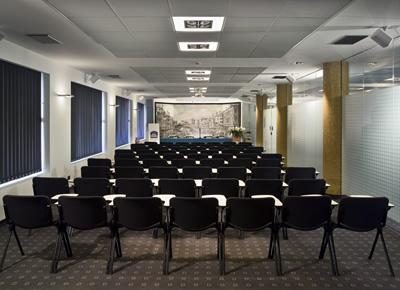 Meeting - Best Western Hotel Biri
The conference centre has seven modern rooms all equipped with suitable technology for business meetings, training courses and conventions. Some rooms are available for use as offices or showrooms to meet all your requirements.

Free high-speed internet connection, slide projector, flip chart, big screen, audio system with fixed and cordless microphones, video projector.
The following can be hired on request: DVD player, laptop computer, floral service, photographers, hostesses, a secretarial and simultaneous translation service.
And for a successful meeting: pleasant coffee breaks and a varied menu for fast buffets and working lunches.

The meeting manager from the hotel is at your disposal to provide personalised assistance in the organisation of your event and to agree with you the best way to fulfil your requirements.
MAXIMUM CAPACITY OF THE ROOMS


Sala delle Porte 50 sq m Ground floor
Sala delle Ville 50 sq m Ground floor
Sala dei Castelli 40 sq m First floor
Sala Rialto 100 sq m First floor
Sala Venezia 45 sq m First floor
Sala Pendini - room whose frescos were painted in 1950 by the artist of the same name 32 sq m First floor
Sala Gialla 30 sq m Ground floo

Google Map bloccata. Per visualizzare questo contenuto è necessario dare il consenso all'utilizzo dei cookie di terze parti e ricaricare la pagina.