Saturday 24 March 2018, 01:35
Consorzio di Promozione Turistica di Padova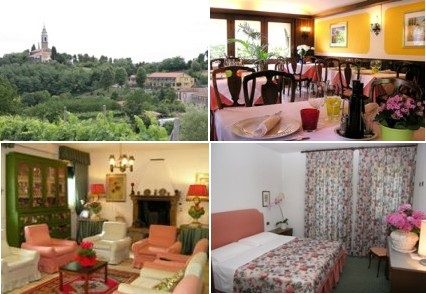 Albergo Ristorante Belvedere
The marvellous surrounding countryside makes Hotel Belvedere the ideal accommodation for tourists sensitive to the environmental and cultural aspects of the Colli Euganei Park, the famous Venetian hills.
Lovers of cultural sightseeing will greatly enjoy the marvellous Towns of the Veneto, with their historic, artistic and architectural treasures: beautiful Venice, Padua with its Prato della Valle and Sant'Antonio Church, Giotto Chapel, Verona and the Arena, Vicenza, Bologna, and many other towns.
Sportspersons, on the other hand, can enjoy the four Golf Clubs, riding horse in Montegrotto or bike riding along the many lovely paths.Recently enlarged and thoroughly refurbished, the Hotel Belvedere offers the warm welcome of a family managed hotel synonymous with professionalism and courtesy. Cooking offers specialities peculiar to the Veneto home-cookery.
Google Map bloccata. Per visualizzare questo contenuto è necessario dare il consenso all'utilizzo dei cookie di terze parti e ricaricare la pagina.
Escursioni e servizi
Centros de congresos

DMC & Travel Agencies