Friday 23 March 2018, 15:43
Consorzio di Promozione Turistica di Padova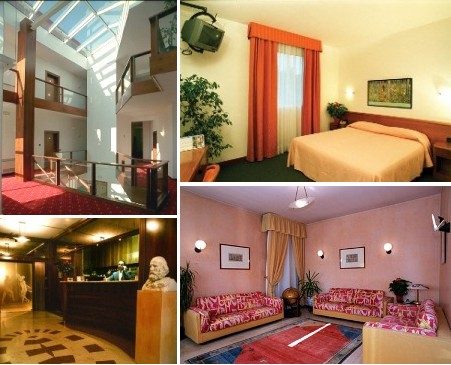 Hotel Garibaldi ***
The Hotel Garibaldi is a modern property situated in a strategic position to visit Padua and Venice, easily reachable from the highway A4 (400 meters from the Padova East).
Tourists will be able to reach the historic city center in few minutes by car or bus (which stops every 15 minutes in front of our hotel), Venice, in about 20 minutes by highway (400 meters from the hotel), or the state road that runs along the Riviera del Brenta, where you can admire the beautiful villas. From the Riviera del Brenta is also possible to park your car at Fusina Terminal (only 4 euros per day) and be in Venice by ferry. Venice is easily reachable by bus or train (from Central Station or from the Ponte di Brenta, 500 meters from the hotel). We make available, on request, to procure tickets to all public transport and we will be happy to provide any information on itineraries and restaurants.
The Garibaldi Hotel offers spacious and cozy rooms equipped with all comforts (air conditioning, minibar, hairdryer, LCD TV), also offers free: Wi-Fi Internet Point, Mediaset Premium Football Package and Cinema, a large garden with private parking, a generous breakfast buffet with sweet and salty, reception 24 h.
Google Map bloccata. Per visualizzare questo contenuto è necessario dare il consenso all'utilizzo dei cookie di terze parti e ricaricare la pagina.
Escursioni e servizi
Centros de congresos

DMC & Travel Agencies