Saturday 24 March 2018, 01:34
Consorzio di Promozione Turistica di Padova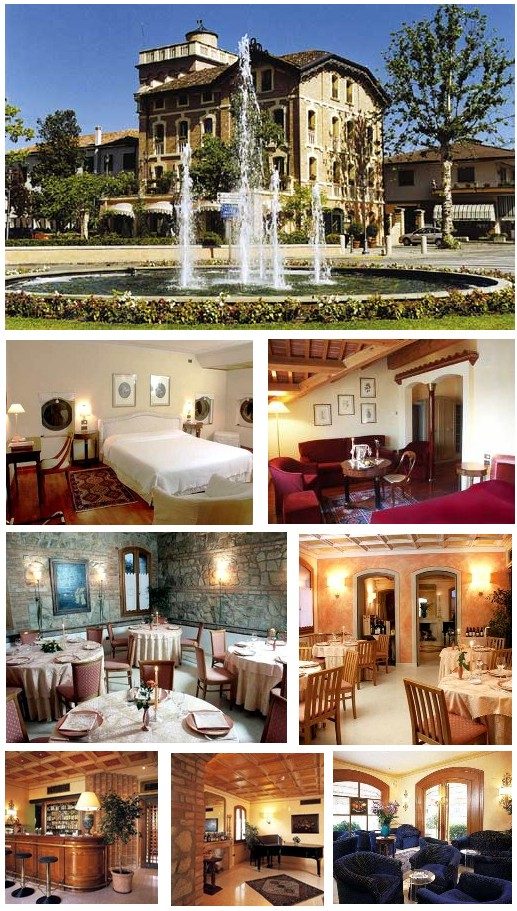 Hotel La Torre****
The Restaurant Hotel La Torre is a building in the Art Nouveau style of the end of the 19th century situated in Torreglia within the wonderful landscape of the Euganean Hills, few kilometres away from Padua, Venice and Vicenza.
The hotel is the ideal meeting point for businesspeople or for those who want to spend a week-end in absolute relax or for a golf game in the various golf courses of the surroundings. An accurate conservative restoration gives the building an elegant appearance, keeping its architectural characteristics untouched 3 junior suites and 13 bedrooms have been created. They have all comforts: air conditioning, bathroom with shower, Turkish bath, TV with satellite channels, telephone and mini bar.
The restaurant offers a menu prepared with the early crops and fruits of every season, particular care is placed on the quality and freshness of raw materials. Beyond the traditional wines of the Euganean Hills, the wine list proposes a selection of red and white wines representing the most important production areas in Italy.
Google Map bloccata. Per visualizzare questo contenuto è necessario dare il consenso all'utilizzo dei cookie di terze parti e ricaricare la pagina.
Escursioni e servizi
Centros de congresos

DMC & Travel Agencies