Tuesday 7 April 2020, 09:34
Consorzio di Promozione Turistica di Padova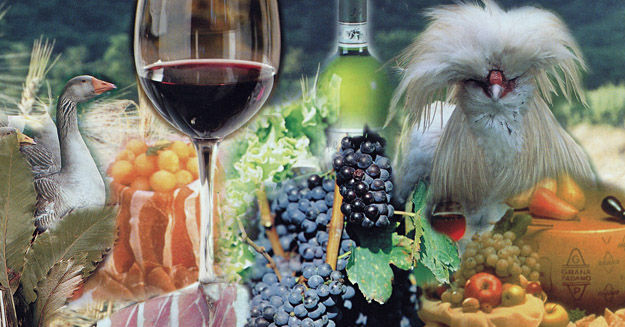 Inns & Wine Cellars in Padua, Italy
Getting to know Padua, in Italy, does not only mean visiting the traditional art places associated to tourism, but also feeling the scents and the tastes of this territory, getting to know the typical wine cellars and inns where you can still taste the typical dishes of the local tradition.
A travel into the food and wine tradition to get to know Padua, the city centre, its province through an itinerary characterised by stops where you can taste products linked to the Paduan land and culture.
However the real undisputed protagonist of the wine cellars is wine and wine is trendy
The old Venetian tradition of the "giro delle cesette" (going from inn to inn) has today a cultural value: wine cellars and inns are a place where you can meet people, share your common passion for good wine. This good passion is satisfied and enhanced by drinking.
Speaking about wine, and particularly wines of good quality, much attention and care must be placed on matching the right food that can enhance its flavour.
Matching a wine of good quality with a dish requires the ability to create a special chemistry of flavours and tastes so that they can enhance each other.
Inns and wine cellars in Padua allow people to do right that and enable the matching of good, homemade food with good and tasty wine surrounded by the cosy and welcoming environment and the vital traditional food and wine heritage.
Padova
Piazza Cavour, 15 35122 Padova
Tel. +39 049 8759483 - Fax +39 049 8759483
info@pepen.it
www.pepen.it
The wine cellar SantaLucia is in one of the most characteristic corners of the city centre, it was born in 2003 with the purpose of proposing an alternative...

via dei Fabbri, 13 35100 Padova
Tel. + 39 049 650336 - Fax
www.osteriadeifabbri.it
The warm and comfortable inn has wooden furniture and is near the synagogue, in the heart of Padua, not far from the Justice Palace with...Closed on Sundays.

P.le Santa Croce, 13 35123 Padova
Tel. +39 049 8803147 - Fax +39 049 8806673
g.prend@libero.it
Elegant wine cellar of the Venetian tradition with pale colours and adequate lighting, where refined wines sometimes unusual wines are the protagonists, especially...