Wednesday 21 March 2018, 09:45
Consorzio di Promozione Turistica di Padova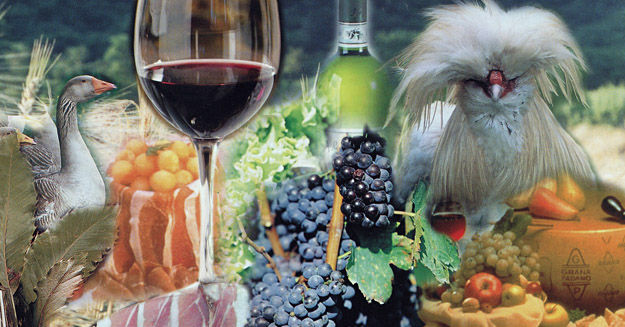 Restaurants in Padua, Italy
The most famous restaurants in Padua are gathered in an association that offers the knowledge and the tastes of the local tradition. The ancient food tradition of Padua is based on the simple products of the garden, the barnyard, the vineyard, the different types of sausages, the fruit in season and, in some places, the spontaneous wild seasonal herbs.
The great variety of the Padua territory with its different environments from the lagoon to the valleys, hills, rivers and the plain offers a wide range of different ingredients.
As far as the first courses are concerned it is recommended to taste the traditional "risotto ricco" (tasty risotto) in the Paduan style, the special risotto with chicken giblets, the wonderful risotto with the spontaneous wild herbs, with the "bisi" (peas), with quails or radicchio; homemade pasta and noodles starting from the "bigoi" (noodles) with duck meat sauce going to tagliatelle with goose meat sauce and pumpkin, from pappardelle (kind of lasagne) to lasagne and pies; second courses include stuffed duck, gosling with fruit, Paduan chicken, rabbit, poultry kebab and
Guinea fowl, fried chicken, stewed meat and tasty grilled meat; and finally cakes and pies with fresh fruit or compote, pastries flavoured with Muscat served with zabaglione and "pinze" cakes with maize flour.
Food is matched with the generous Paduan wine that was already known and appreciated by Petrarca and Ruzzante and that is nowadays proposed by the reliable and professional wine producers gathered in the Consortium of D.O.C. wines of the Euganean Hills and Bagnoli.
The restaurant owners of Padua, that is good cooks that distribute tastes and are the real testimonials of their territory.
Padova
Arquà Petrarca
Camin
Montagnana
Montegrotto Terme
Piove di Sacco
Ponte di Brenta / Torre
Rovolon
Saonara
Escursioni e servizi
Congress Centers

DMC & Travel Agencies