Saturday 4 April 2020, 07:00
Consorzio di Promozione Turistica di Padova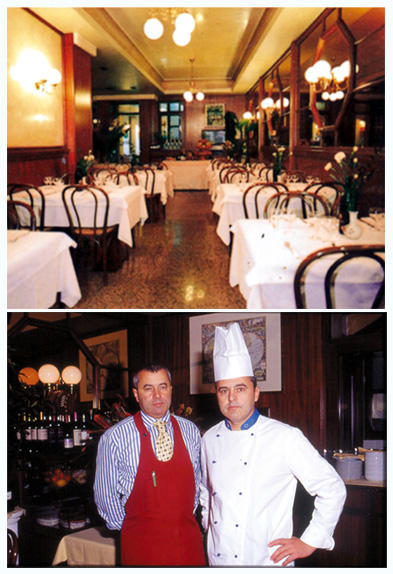 Antica Trattoria dei Paccagnella
Few and accurately prepared seats, a lot of vintage wines and valuable grappa, the nice courtesy and the professionalism of Cesare and Raffaele characterise this small restaurant.
It is in the city centre of Padua, a few metres away from the Basilica of Saint Anthony and from the University and the market squares.
Habitual customers are high level tourists and important people from the Paduan social environment.
It prepares Paduan and Venetian food constantly evolving and always keeping up with the situation offering traditional dishes of good meat and fresh fish.
Our special dishes:
Mushrooms with melted mountain cheese and polenta
Salt cod in "mantecato" sauce or in the Vicenza style
Fried pumpkin flowers and prawns
Bigoli with chicken sauce in the Paduan style (noodles)
Pasta Fagioli in the Veneto style
Fried lamb cutlet in almond crust
Homemade cakes and pies.
Google Map bloccata. Per visualizzare questo contenuto è necessario dare il consenso all'utilizzo dei cookie di terze parti e ricaricare la pagina.