Saturday 4 April 2020, 08:07
Consorzio di Promozione Turistica di Padova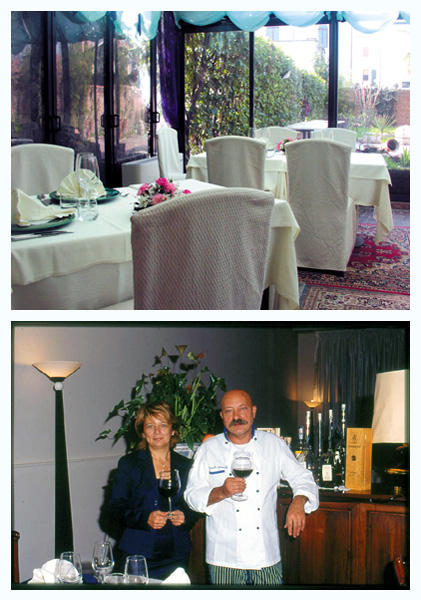 Ristorante Hostaria San Benedetto
The restaurant is right in the city centre of Montagnana, a wonderful building of the 18th century with internal garden.
The family Rugolotto offers a personal welcoming, and a careful service to their guests to make every stay enjoyable.
The delicious food linked to the tradition of the Veneto region and prepared in the classical style is prepared with imagination in every single detail and is matched with a wide selection of vintage wines.
Homemade cakes also contribute to give a special touch of creativity and originality for example with the hazel pie with chestnut cream or the "fugassa" (a kind of cake) with quince cream thus creating a mixture of innovation and tradition.
Our special dishes:
Raw sweet ham of Montagnana
Salad of Paduan chicken with raisins, walnuts and pine seeds
Potatoes with mushrooms
Pappardelle (kind of lasagne) with goose meat sauce
Cannelloni with wild herbs with Montasio cheese fondue
Beef cheek in the Friuli style
Leg of rabbit without bones stuffed with olives
Google Map bloccata. Per visualizzare questo contenuto è necessario dare il consenso all'utilizzo dei cookie di terze parti e ricaricare la pagina.