Sunday 31 May 2020, 15:42
Consorzio di Promozione Turistica di Padova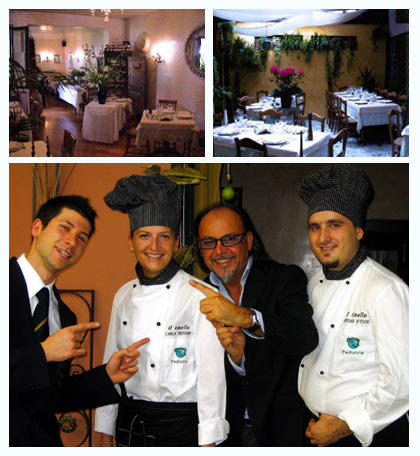 Ristorante Il Tinello
via Ognissanti, 29
35100 Padova (PD)
Phn.: +39 049 8071456
Fax: +39 049 7803899

The restaurant was born in 1989 and it is in the charming setting of the Padua painted by Canaletto, the name Tinello (translated living and dining room) reminds of a familiar, friendly welcoming place.
The owners Carla and Rodolfo personally prepares food and dishes come both from the ancient Paduan tradition and the innovation, however, they always use genuine products prepared in season.
Since 2004 there has been an internal winter garden.
The restaurant promotes an aid activity to support the paediatrics department in Padua organising a special dinner every month from October to May.
Our special dishes:
Theme dinners with seasonal products
Special menu for children
Google Map bloccata. Per visualizzare questo contenuto è necessario dare il consenso all'utilizzo dei cookie di terze parti e ricaricare la pagina.