Tuesday 7 April 2020, 08:26
Consorzio di Promozione Turistica di Padova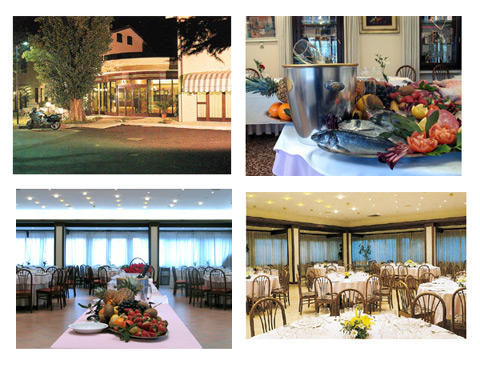 Ristorante Piroga Padova
The place is the hinterland of Padua, close to a bight of the river Bacchiglione in the cool atmosphere of the river at the foot of the green Euganean Hills. It is an oasis where you can spend hours of relax, the Hotel Ristorante Centro Congressi Piroga**** is the most complete answer to the needs of those who want to combine work and holiday, or to the needs of the gourmet that can find interesting answers in the refined regional food matched with quality wines.
The family Soranzo and C. Tognazzo welcome their customers with rich buffets of starters, they cherish them with inviting proposals describing every dish passionately and professionally. The typical Paduan dishes made with chosen products together with continental, international dishes and menus for special needs make Piroga Padova**** a place where every request can be satisfied.
Average cost (drinks not included): € 35
Total seats: 400 (Sala Rosa 300; Sala Enoteca 15; Sala Veranda 25; Sala Emozioni 60)
Seats outside: 150 in an equipped garden
Our special dishes:
Rabbit "al fiore" with potatoes flavoured with balsamic vinegar
"Cestino di Gallina con rucola e passita"
Pumpkin lasagnette of the gourmet (noodles)
Risotto with courgette, flowers and shrimps
Risotto with hen-pheasant
Goose with celery on crust
Meat fillet on crust flavoured with Grana padano (Parmesan cheese)
You can book the following dishes three days in advance:
"Terrina alla Padovana"
Risotto in the Paduan style with offal
Roasted goose with celery on crust
Paduan wines on the list:
Red wine
Cabernet Franc
Cabernet Sauvignon
Chardonnay
Fior d'Arancio
Pinot Bianco
Muscat
New wine
Pinello
Merlot
Il Serprino
Tocai italico
White wine
Google Map bloccata. Per visualizzare questo contenuto è necessario dare il consenso all'utilizzo dei cookie di terze parti e ricaricare la pagina.