Wednesday 3 June 2020, 04:49
Consorzio di Promozione Turistica di Padova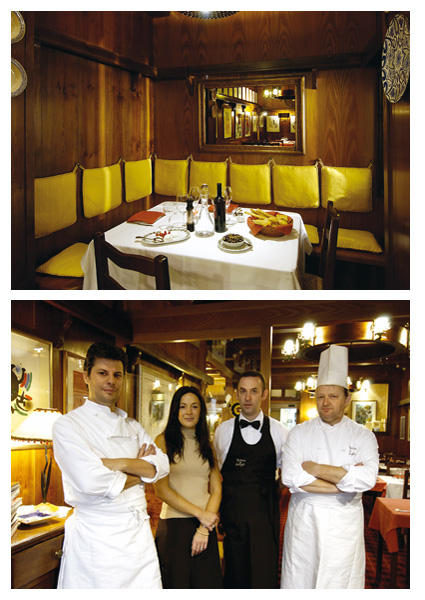 Trattoria Ai Porteghi
In the heart of the ancient Padua, in one of those historical streets there is a small cosy and comfortable restaurant where wooden carvings and paintings by famous artists create the framework within which the special dishes of the chef vary according to seasons. The restaurant also has a small room where privacy is guaranteed close to a smoking room recently opened to enjoy a good cigar while drinking a series of brandies, armagnacs, whiskies and calvados of high quality or to smoke a cigarette while drinking your coffee. The owners, who are very keen on wine, are now restoring the wine cellar that will then be open to the guests.
Our special dishes:
Risotto with mushrooms, with quails, with peas, with asparagus from Pernumia, with wild field herbs and with "go" fishes
Special dishes in season.
Google Map bloccata. Per visualizzare questo contenuto è necessario dare il consenso all'utilizzo dei cookie di terze parti e ricaricare la pagina.